Olympic Profiles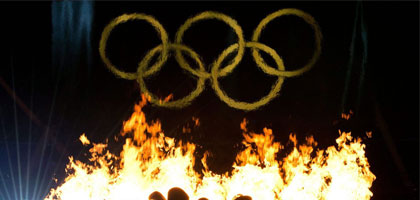 Have you been watching the 2012 Summer Olympics? Have you seen the profile videos? Wow! NBC has done a great job of going to the countries and home towns of the athletes, to film stories that give us viewers a glimpse into the lives and backgrounds of these amazing people. These video vignettes have moved me.
One such profile, was on a humble young man named Kirani James. He is a track athlete from the spice island of Grenada. His dream and desire was more about putting the spotlight on his impoverished country, than on just winning a medal for himself.
Another profile video was on 17 year old Missy Franklin. That story showed cute home video from her childhood growing up in swimming, and it profiled how she balances swim training and school work. Her upbeat attitude and how she is always smiling is contagious.
There was a South African man who as a "double amputee" was "running" in the Olympics!
And did you see the profile story on Kellie Wells? This courageous gal revealed how she had been abused in horrible ways, how she had to leave home, and how she suffered numerous set backs? Powerful! Absolutely powerful.
These profile videos helped me get to know these athletes in a matter of minutes. These stories helped me get behind these athletes regardless of what country they were from. These stories made me laugh, cry, and care.
It makes me proud to be doing what I do….a very similar kind of work. I am no longer filming stories for TV, but I am filming moving stories of hope.