Services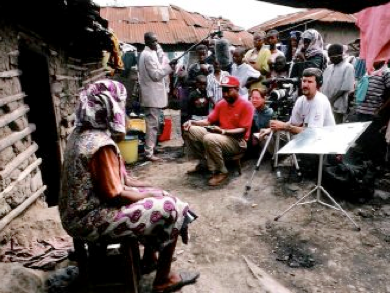 Are you in need of a promotional, fundraising, or recruitment video? Do you need still photographs? Then Global Reality can help you… anywhere on the globe. You save by not hiring an army of people for your production but by utilizing a professional, highly experienced, "stealth-like", one/two person video crew from Global Reality.
Global Reality provides a wide list of
documentary-style video services
Producer
organizational and creative help in planning all aspects of your video shoot.
Director
oversee the direction of the film from start to finish.
Director of Photography
the guy with the eye…behind the video camera.
Interviewer
if you ask the right question, you get the right answer.
Sound
you heard that right…quality sound recording.
Lighting
you light up my life…and make me look beautiful.
Editing
hours of raw footage, now what? Cut, chop, paste, and weave it all into a moving, emotionally-compelling story.
Score
raise the bar on the music and sound effects for just the right feel and mood.
Titles/Graphics
type it, animate it, add it… all those words you see on the screen.